toki! this is my site on the web (it's held up by tape and bad code)
if you see this, the code i stole from motan is broken
Hello! my name is Arthur (pronounced /artur/) but you should can call me rvtar (colon three) i made this because why not
heres some info for you:
my pronouns are he/they (i prefer just ele/dele in portuguese)
brazil numero um campeão penta!!!!!
one of my favorite movies is mamma mia (2008) (this information will be important one day in your life, be warned)
Gengar is the best pokémon
these things are very pogchamp to me:
Linguistics
Pokémon
Minesweeper
Cooking
(some) anime
Geography
Rhythm games
The word "Ampersand" (this thing "&")
i currently speak:
Portuguese (native)
English
Spanish (currently learning)
Esperanto (currently learning)
Libras (Brazilian sign language) (also currently learning)
Here's some stuff i'm working on/worked on:
click here for random (and probably useless) knowledge!
anyways, this website is a work in progress, so i'll update it whenever i remind myself to (and whenever i get better at html and web design lmao)
btw, here's some of my favorite characters (my blorbos if you may) (i hc them all as asexual because i can :)) (click image for who's who)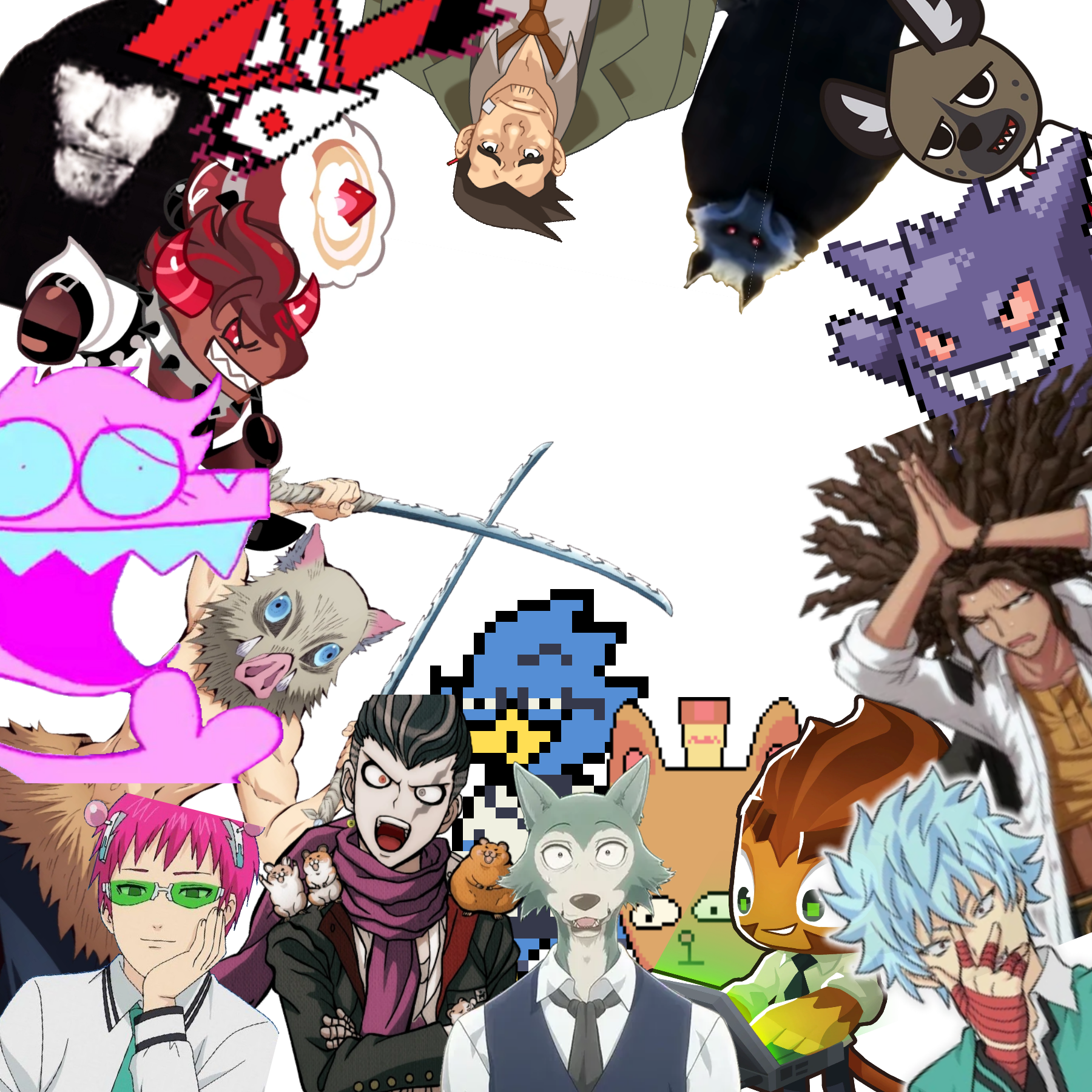 here are some frens!
here's my button if you want it btw:

Also, behold the circles!: it has people in it :)
.

.

.

.

.

.